WHY have I not written a post on this yet?!
SHINEE'S NEW MINI-ALBUM IS OUT ON OCTOBER 14TH!!!!~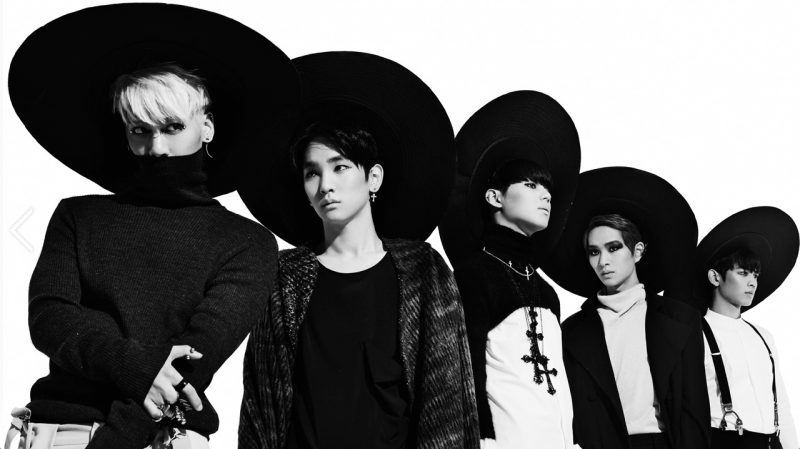 Titled "Everybody", the album is electro-themed (see the MV teaser here:
www.youtube.com/watch?v=4UpxZP…
) and WOAH, does everyone look amazing! This is the dark, sexy and mature SHINee I have been waiting to comeback since Lucifer in 2010!
Taemin has now fully blossomed into the dangerously sexy young man we all know has been hiding beneath the surface these past few years...
OH HOT DAMN!

.... I mean.... *cough* he's mighty fine, ain't he?

And despite the album not being released yet, there has already been a live performance of the lead single "Everybody" and follow-up power ballad "Symptom" at the Gangnam Kpop Festival (Oct 6th). This performance was supposedly live-streamed on the SMTown youtube channel, but I did not get a chance to watch it (and, as I've been told, it was rather laggy). Fancams of these can be found on YouTube, but I expect that SM Town will upload their own high quality version of the performance within a week or two.
There was also a typographic video/song clip of "Symptom", a general "Everybody" song teaser clip, and an album medley released.
www.youtube.com/watch?v=XH2M9y…
,
www.youtube.com/watch?v=z9cWeu…
, and
www.youtube.com/watch?v=pLmE6k…
.
While I may technically be taken since I have a boyfriend.... I would get with this sexy new Taemin in a hot second! Who else is with me?